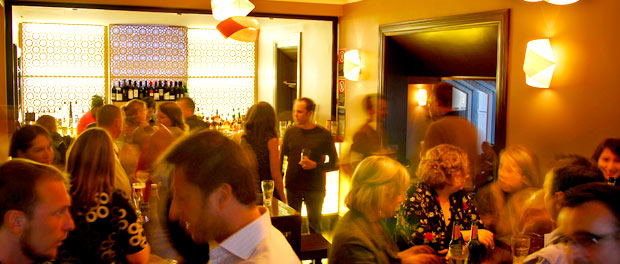 From 10 to 350 people Pyrmont Bridge Hotel is the perfect venue for your next booking.
Whether it is a small get-together, birthday party, xmas party, engagement party, corporate event or celebration, we cater for it all.
Recent refurbishments of our 1st Floor & Rooftop Terrace have been undertaken with careful consideration to hosting events. Designers were briefed to maintain the significant history of our 145-year-old heritage listed building, whist still offering plush modern comforts to 'wow' our guests.
Choose from our top floor completely private rooftop level, with an open air terrace & harbour views. Or our 1st floor level, comprised of a number of great function areas, all available to the wee small hours of the morning.
Full information on the individual spaces can be found by selecting 'Functions – Large' or 'Functions – Small' respectively.
Please Note:
– We are unable to cater for 'bucks nights', 'hens nights' & '18th birthday parties'.
– Birthday cakes may be brought in, the Hotel will provide plates & napkins free of charge (prior notice is required). No other food or beverages are permitted to be brought in to the hotel.
– Setup for your event is available 1 hour prior to the agreed starting time, more setup time can be arranged dependent on other bookings.
Looking for something different, we can also assist with:
Pool comps (hosted or not)
– $3 per game, standard pool comp format.
– in 'The pool room' only.
Poker nights (hosted or not)
– 3rd party professional host & equipment.
Trivia nights (hosted or not)
– 3rd party professional host & question packs can be arranged.