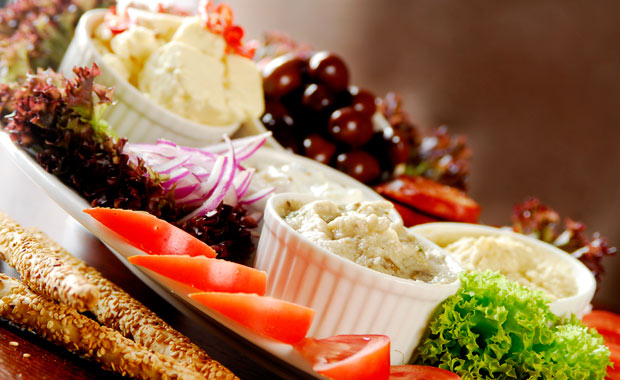 Menu Available for Pyrmont Bridge Hotel Functions
Please select the 'Packages' dropdown for per person & set menu options!
---
Mini Lobster rolls with lemon mayo
(24 pieces )
Seared scallops with pea puree & pancetta dust
(24 pieces)
Seafood Platter (Hot & Cold)
Fresh Prawns and Oysters, Calamari rings, Fries and Battered Flathead Fillets
Sushi
(80 pieces) Assorted sushi with soy & pickled ginger
Mini Beef Burger Platter
(20 pieces) Mini beef burger with onion chilli jam & aioli
Mini Mushroom Burger Platter
(20 pieces) Mini mushroom burgers with goats cheese
Mini Chicken Burger
(20 pieces)Mini Crispy Fried chicken burgers with shredded lettuce & chipotle mayo
Yum Cha Platter
(35 pieces ) Handmade steamed, baked and fried dim sum
Mixed Hot Platter
(35 pieces ) mini beef and burgundy pies, sausage rolls, spring rolls and samosas
Chicken Satay Platter
(25 pieces ) Marinated chicken skewers with thai peanut sauce
Beef Skewer Platter
(25 pieces ) Tender beef skewers with bearnaise sauce
Mezze Platter
Grilled haloumi, prosciutto, marinated olives, mushroom risotto balls, dips & lightly toasted turkish
Cheese Platter
Tasmanian Camembert, Vintage Cheddar, Mild Blue, Crackers, Breads and Grapes
Fruit Platter
Assorted sliced Seasonal Fruits
Pizza boards x2
( 24 pieces ) 'Fresh rocket & prosciutto' & 'capsicum & mushroom'
Bread and Dips
Assorted breads, dips and seasonal vegetable dippers
Wedges Platter
A mountain of crispy potato wedges served with sour cream & sweet chilli sauce
Crispy Fried Chicken Wings
(50 pieces) with chipotle mayo
Mixed Hot & Cold Vegan Platter
Mushroom & leek spring rolls, steamed vegetable gow gee, mushroom arancini, black bean & vegetable wraps with chipotle 'mayo', avocado & cucumber sushi
Mix Hot & Cold Gluten Free Platter
Marinated lamb cutlet with tzatziki, crispy fried wings, tender beef skewers with bearnaise, Smoked salmon roulade, chicken teriyaki wrap with julienne vegetables
---
---
Package, Platter & Per Piece menus are indicative only & subject to change. Please request our current menu with pricing, via bookings@pyrmontbridgehotel.com. Orders & pre-payment are required 10 days in advance.